There are important templates that pertain to this article, click above for details....
This article is a stub and needs help, if you aren't sure what to add, please see Bach, creator of this world...
This character's fate is still being written, there is much more in store for them, you can keep track of their story here. As their story is revealed, feel free to help add the new information to this article.
Prince Gruff
Characters     

Prince of Demiville
---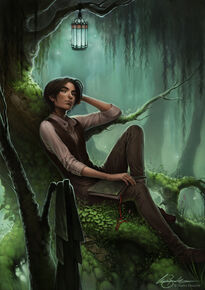 ---
General Info
| | |
| --- | --- |
| Name | Prince Gruff |
| Gender | Male |
| Species | Human |
| Status | Unkown |
| Eye Colour | Brown |
| Hair Colour | Brown |
| Height | 5'10" |
| Current Location | Location Unkown |
---
Other Info
Family
King Lyre (Father)
Princess Blue (sister)
Affiliation
Demiville
Loyalty
Demiville
Birth Place
Demiville
Born
WIP
Death
N/A
Age
WIP

Prince Gruff, is the son of King Lyre, heir to his father's throne. He has been missing for seven years.
Personality
Edit
WIP
Little is known about Prince Gruff; except the fact that seven years before Blue's disappearance, he was the heir to the Throne of Demiville. Gruff disappeared; without a trace, and all that was left to remember him was his dusty old room, which has not been touched since. His disappearance caused King Lyre a severe heartbreak.
King Lyre - Father
Unkown Mother - Mother
Princess Blue - Sister
Appearance
Edit
Gruff has deep brown eyes and dark hair. Lyre remembers him as a small boy, but sure to grow to be big and strong.
Out of Character
Edit
She is based on User:LeGruff